Dietomatic
Dietomatic is an innovative system that lets you browse, compare, and customize your personalized diet food delivery plans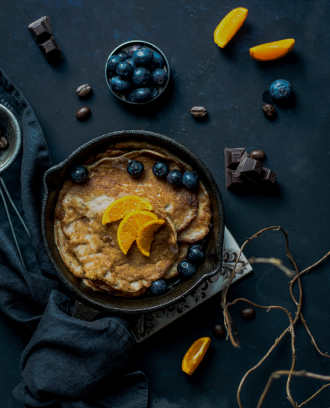 The healthy food trend is reaching new heights of popularity among people leading a fast-paced lifestyle. The number of caterers, customizable delivery options, meal types, and combinations is growing day by day. Picking the one that is right for your out of all the available possibilities. Dietomatic has been created to help you find the diet you need.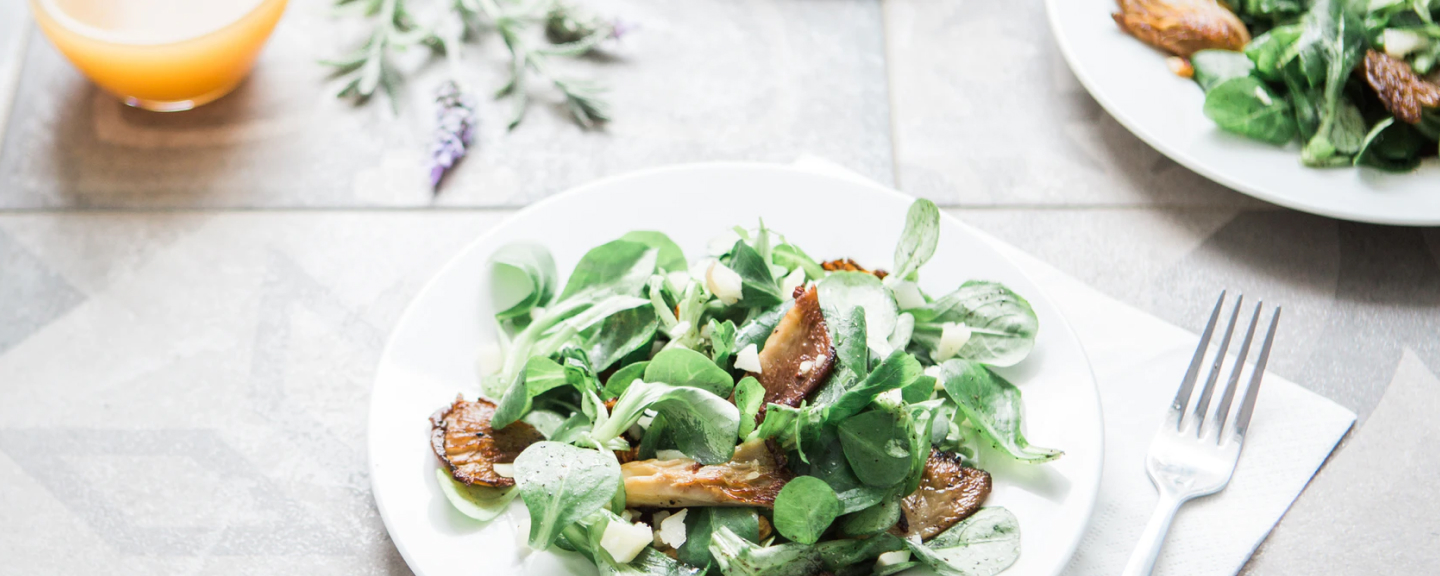 Logo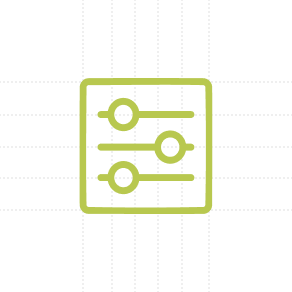 The symbol is a combination of a square and slider filters hinting at the shape of the boxes the food is delivered in as well as the ability to fine-tune the details of your diet.
Colors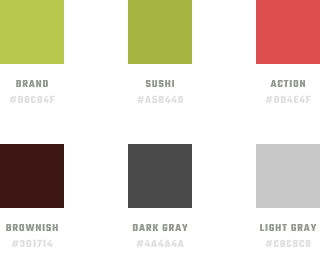 Healthy, vegetable-rich diets have been a source of inspiration for the project's color palette. We've picked a very lush green to symbolize healthy eating. The color of ripe fruit, red serves as a signifier for the interactive elements of the interface.
Typography
The number of combinations, descriptions, and data resulted in a high volume of text that required a modern font that's easy on the eyes. The Open Sans font works best with paragraph text and clickable elements, while Nunito goes well with the logo. It's friendly and fun. It works best with headlines and large text.
Challenge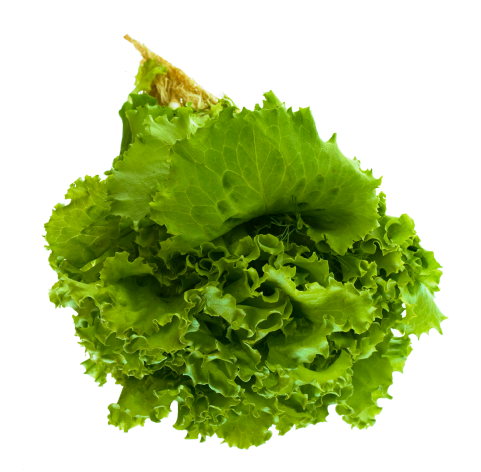 Considering that Dietomatic is available in the entire country, the amount of available diets and caterers is staggering.
Our system has been designed to make it easier for both food caterers and end-customers to manage such a huge database. Food catering portfolios, as well as the diet wizard, make using Dietomatic a breeze for all users.
What influences the choice of a food caterer?
location
price range
diet type
physical activity
dietary goals
allergies
energy value (calories)
number of meals a day
delivery days
delivery hours
subscription duration
What makes a food delivery service stand out?
sample diet
ability to reconfigure a diet
ability to cancel a subscription
delivery tracking
sample menu
social media presence
choice in delivery times
diet dependant prices
Diet wizard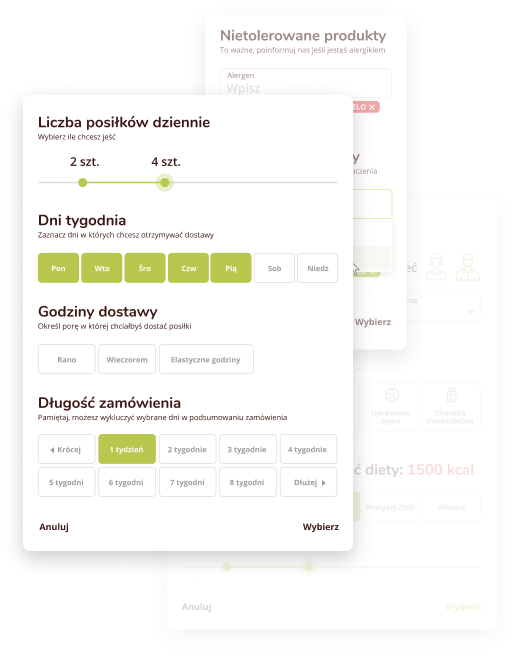 Our step-by-step diet wizard guides you through the process of diet customization and delivery options. You can define your goal, delivery frequency, meal types, delivery days, and hours, any allergies you might have or ingredients you don't particularly like.
Order
customization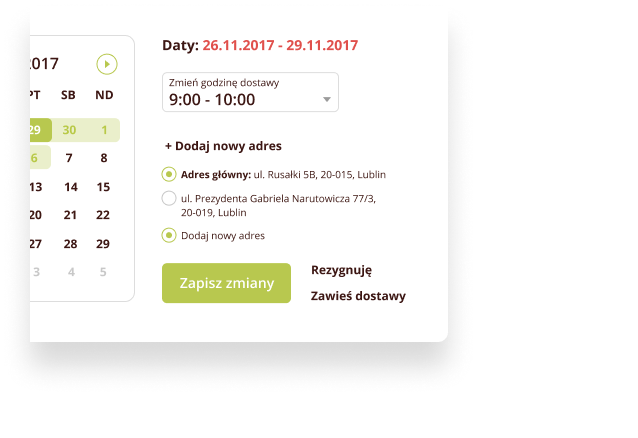 In our lives, we're sometimes met with unexpected difficulties. That's something we've accounted for when designing Dietomatic. The customers can view their orders, check delivery statuses. They can reconfigure the delivery options if necessary through the delivery calendar.
The delivery calendar is a place where the customer can also suspend deliveries for a set amount of time or cancel the subscription altogether.
The menu
Every company that registers at Dietomatic gets its profile, where it can display and describe its offer, list the supported energy values and diet types. The customers can then browse through the available profiles and offers. They additionally rate and review the food caterers.
We've also created a special Dietomatic widget companies can attach to their websites.
Dietomatic also features a rich database of culinary inspirations for its customers for when they want to do some cooking on their own. They can find healthy food recipes with photos as a visual guide.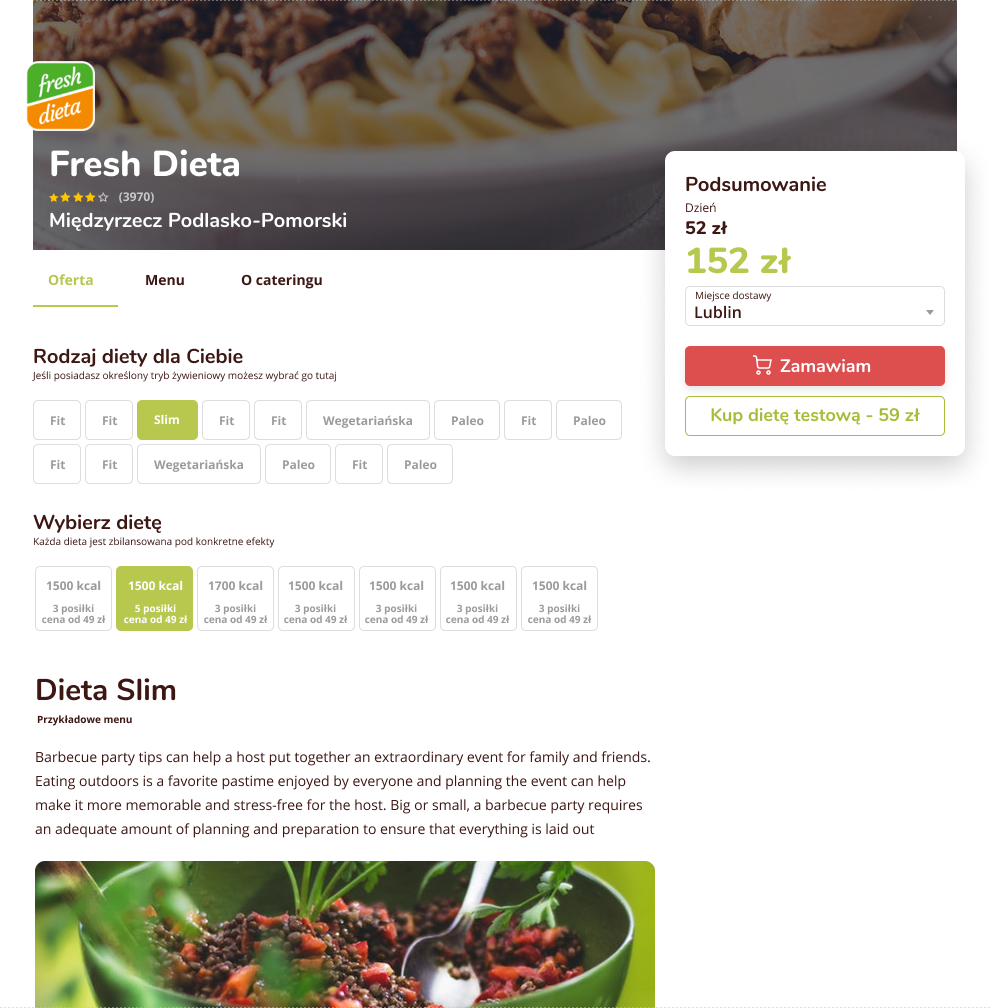 Future
We plan to focus on expanding Dietomatic's functionality by cutting down on the time required to manage caterer profiles, offers, and deliveries. We also want to implement a delivery module that generates maps with delivery addresses, routes and plans. Another module we plan on adding is a kitchen module that automatically generates grocery lists and recipes.